Vissza
Sweet moments at Gerbeaud Café: Valentines Day
Every year, February 14th is an awaited day in Gerbeaud Café: we are constantly striving to surprise lovers with exciting cakes and sweets. Spend your Valentine's Day at Gerbeaud Café!
This was no different this year when Robert Martha, creative pastry chef at Gerbeaud, tuned in on Valentine's Day: our heart-shaped macaron in the colors of love can be found on our dessert plate or as a gift.
Our Valentine's Dessert is a gluten-free giant macaron made with raspberry chocolate mousse, served on the spot or for take away. In our Café we serve the Valentine's dessert with Rosé Extra Brut sparkling wine from Sauska Winery, and offer a 50% discount if you decide to take it away.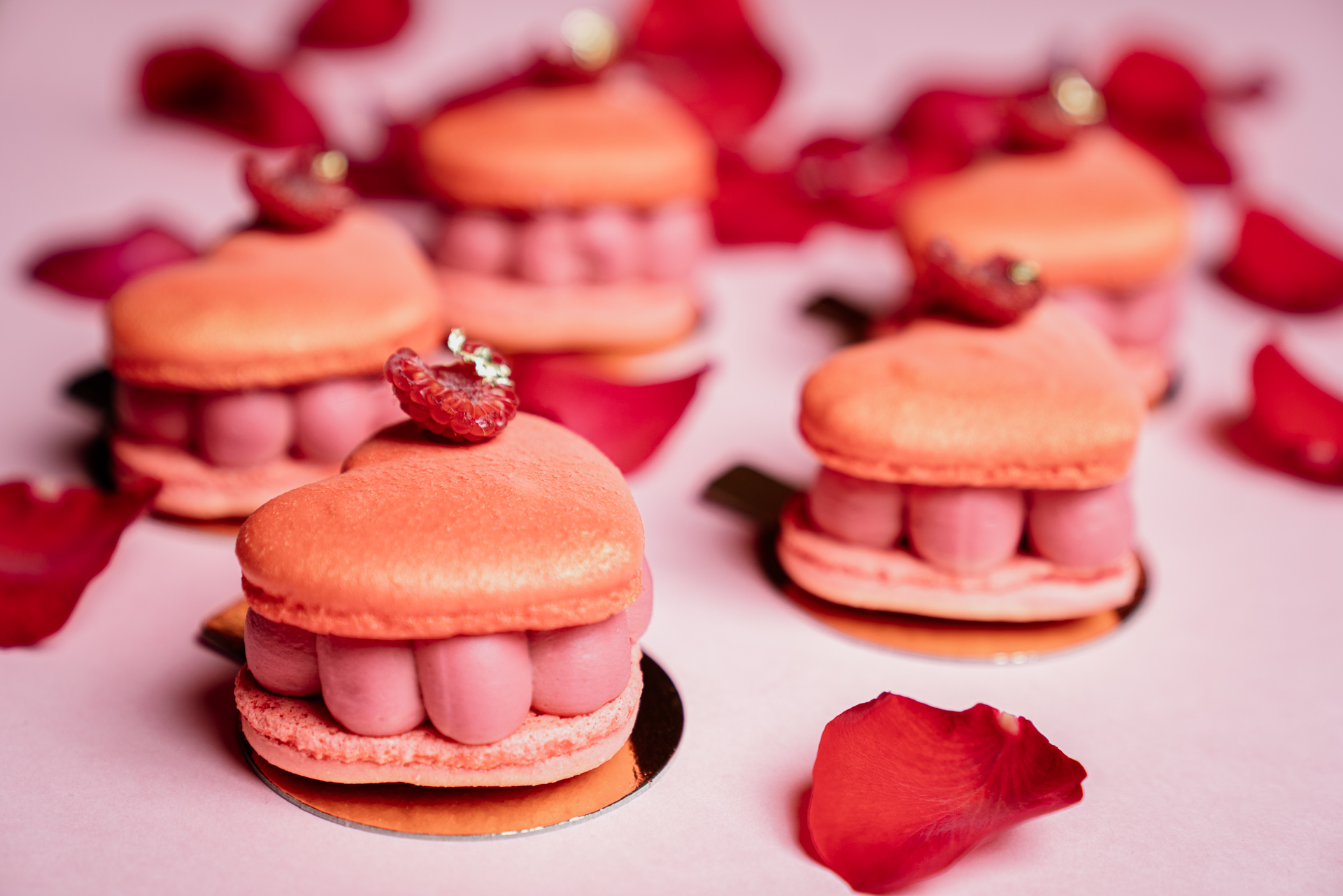 For those who may travel further to the heart of their choice, we recommend our tiny Valentine's Day macarons wrapped in a gift box: we put emphasis on the Gerbeaud quality when it comes to the dessert and to the packaging too.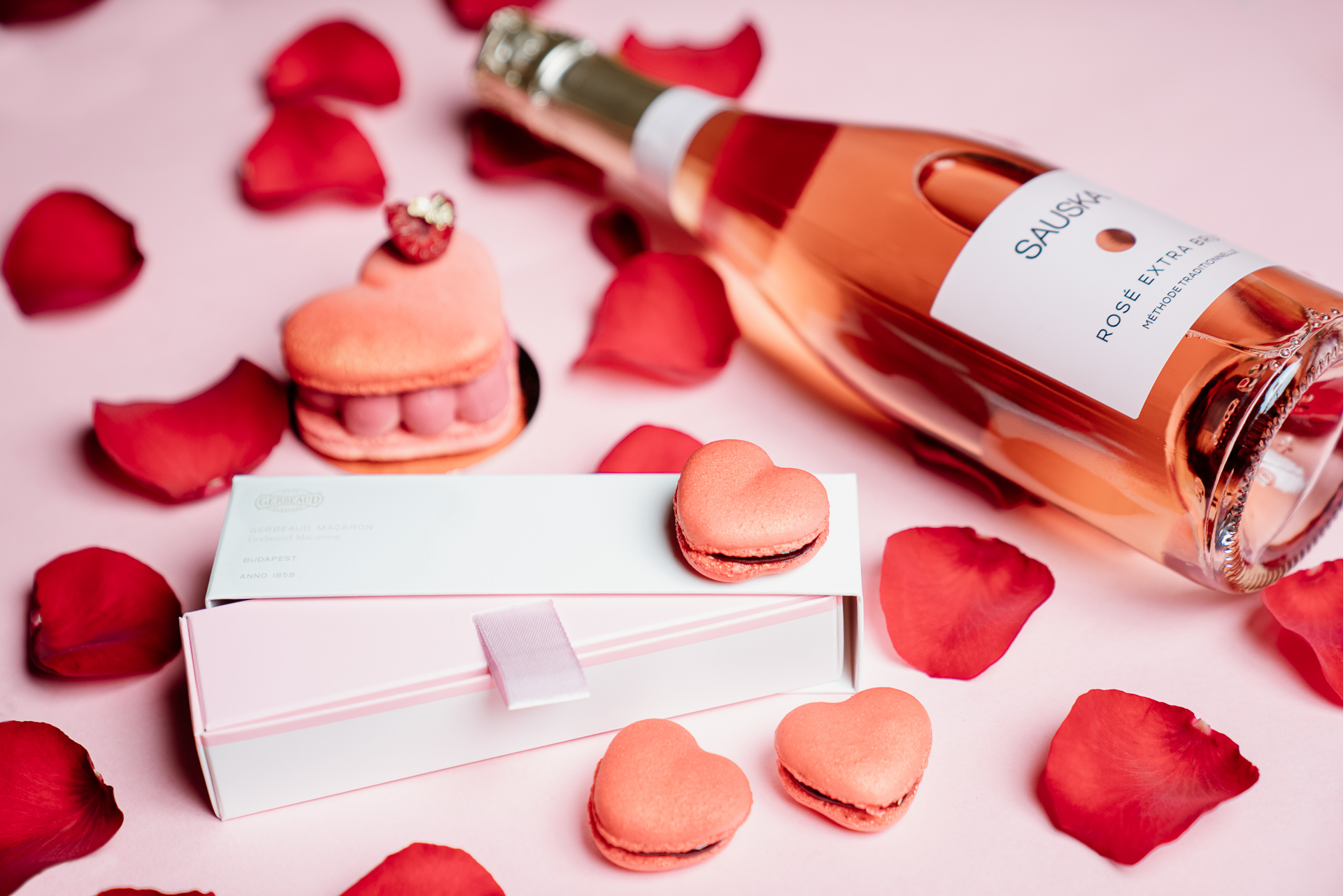 Our Valentine's Day delicacies will be available in our Café while stocks last.
If you live in Buda, don't worry about missing the Gerbeaud Valentine's Day treats: we stock our sweets at our little sibling too. Émile Restaurant awaits you on the other side of the river.
Visit us for a true Gerbeaud experience with your loved one and leave behind the bustle of gray winter weekdays!
We look forward to welcoming you,
Gerbeaud Café