Vissza
New Years Eve at Gerbeaud Café
Tradition and innovation. These are our legacies which guide the daily life as well as the festive moments of the more than 161 years old Gerbeaud Café, that we are honored to share with you in the last day of the year.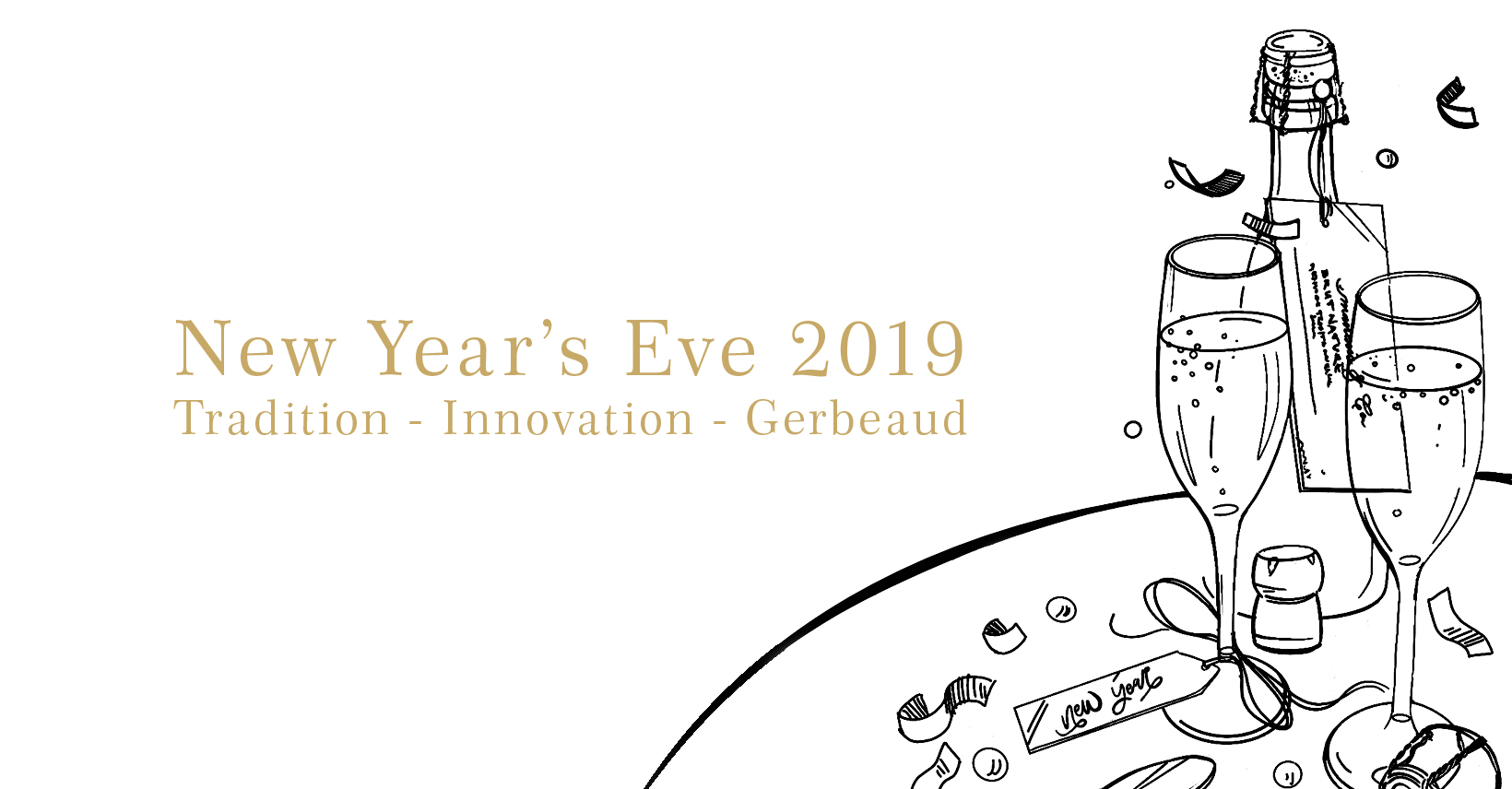 ONE GLASS OF SPARKLING WINE AS A WELCOME DRINK
Francois President Pinot Noir Brut Nature 2015, Törley pezsgő Sparkling Wine Cellar
MENU
Marinated herring with apple purée, celery and tapioca chips
Smoked split pea cream soup with colourful lentil salad and coriander
Roasted mangalica with fondant potato, black pudding with juniper and cabbage variations
Tangerine, oil, crumb
PRICE: 65 EUR / PERSON
Price incluedes the welcome drink, the 4-course menu and mineral water (0,5l). All prices include VAT.
We charge 15% service fee on food and beverage consumption.
The dinner starts at 8pm.
Because if the limited number of seats, reservations will be confirmed on a first come, first served basis, once the price of the dinner was paid.
Please, kindly send your booking request to sales@gerbeaud.hu.
Enjoy the delicate flavours and the legendary Gerbeaud ambiance on our magnificent salons.