Vissza
Gerbeaud is preparing with beer-paprika flavours for Gourmet Festival
The Gerbeaud Group has been visiting the Gourmet Festival for several years now, so it has routinely incorporated this year's pepper, cedar, and beer theme into their variety of gastronomy units.
The Gerbeaud confectionery will bring both classical and modern flavors and surprise the audience with limited specialties such as beer bonbons, chili macarons, or Gerbeaud crisp, the crunchy chocolate made by our creative confectioner, Mártha Róbert.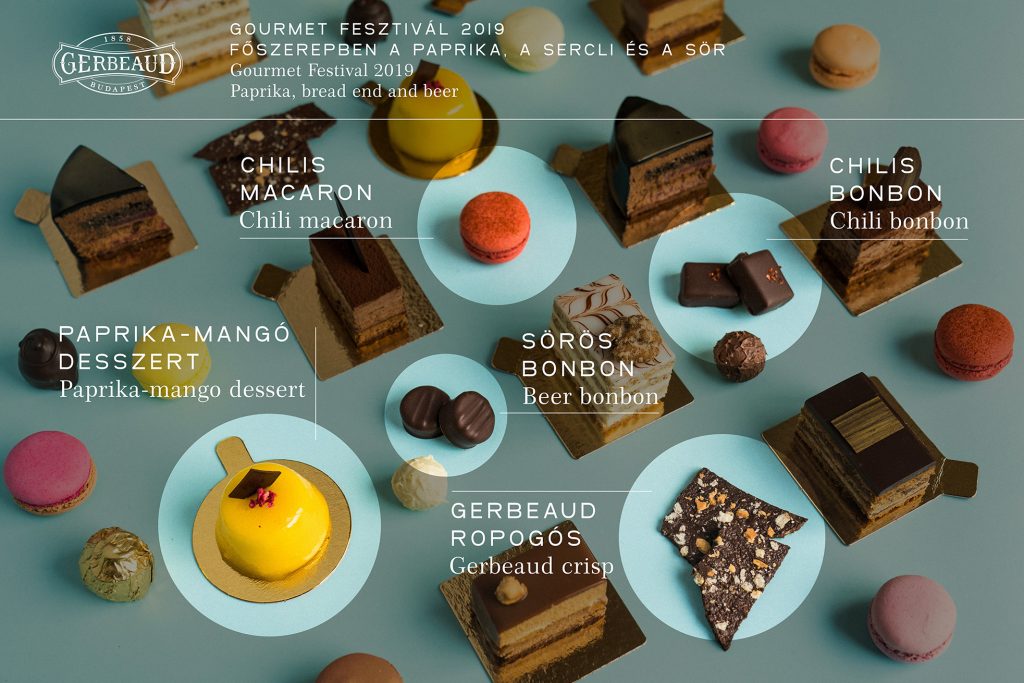 For the novelty we used the Or Noir 1858 chocolate – which has made for our 160th birthday last year – and also included the ends of the bread offered in the Café next to our goulash soup course after being soaked in beer. We have finished the flavour with homemade paprika oil.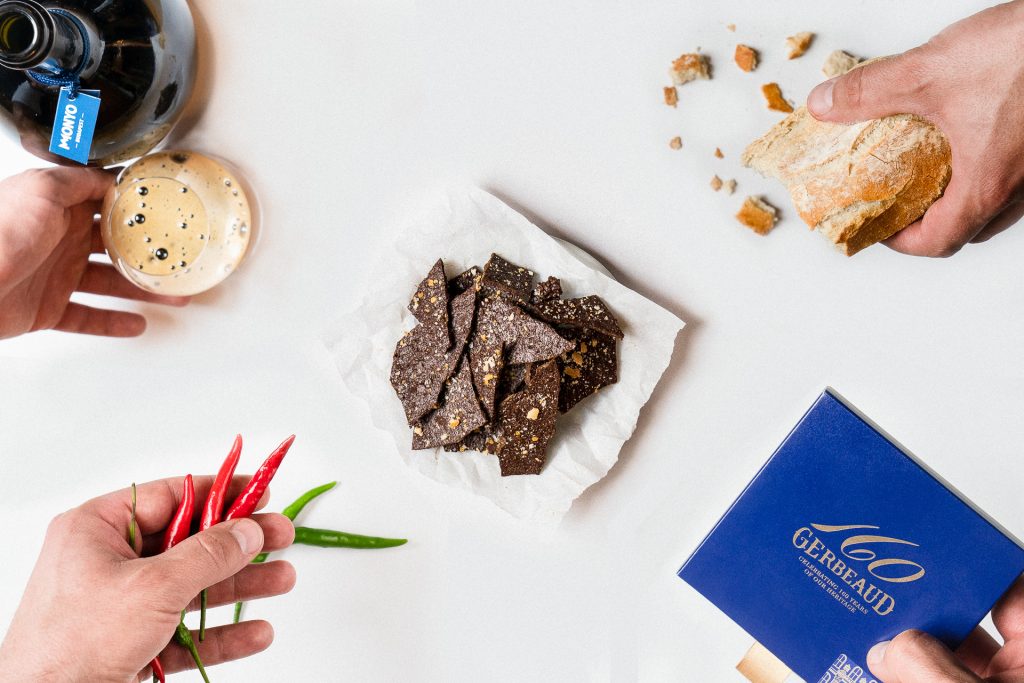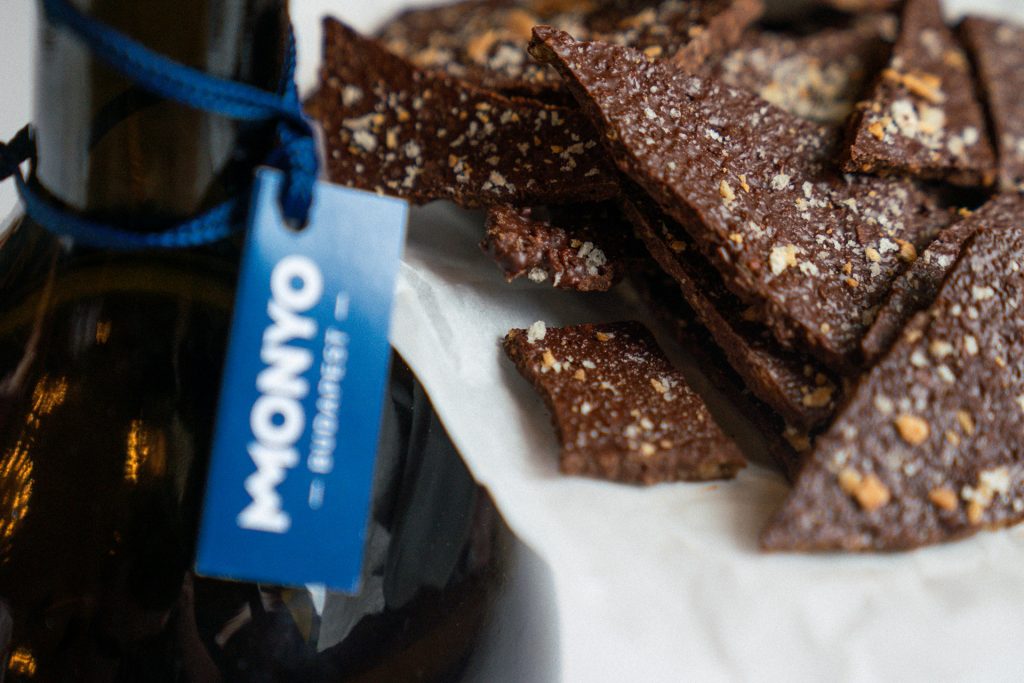 Beer, paprika, broken: Gerbeaud crisp
The beer added to the chocolate is a special one from Monyo Brewing Co. The full-bodied, dark and thick drink with a berries-dried fruits and light caramel-truffle finish is called Boris the Blade.
You can meet with our limited products in Gourmet Festival! Have a taste at the Gerbeaud stand!