Vissza
Gerbeaud Café celebrates it's 160th anniversary this year. On this noble occasion, we recall the great works of Hungarian confectionery history, which are presented in the original and in a modern version as well.
From October until December we offer the Mignon anno and 21st century.
This new seasonal sliced cake is especially outstanding for us, because our founder, Henrik Kugler, was the first in the history of the Hungarian confectionery who produced the  mignon originated from the 18-19. century French confectionery.
The exciting novelty was known as the kugler of the Pest audience.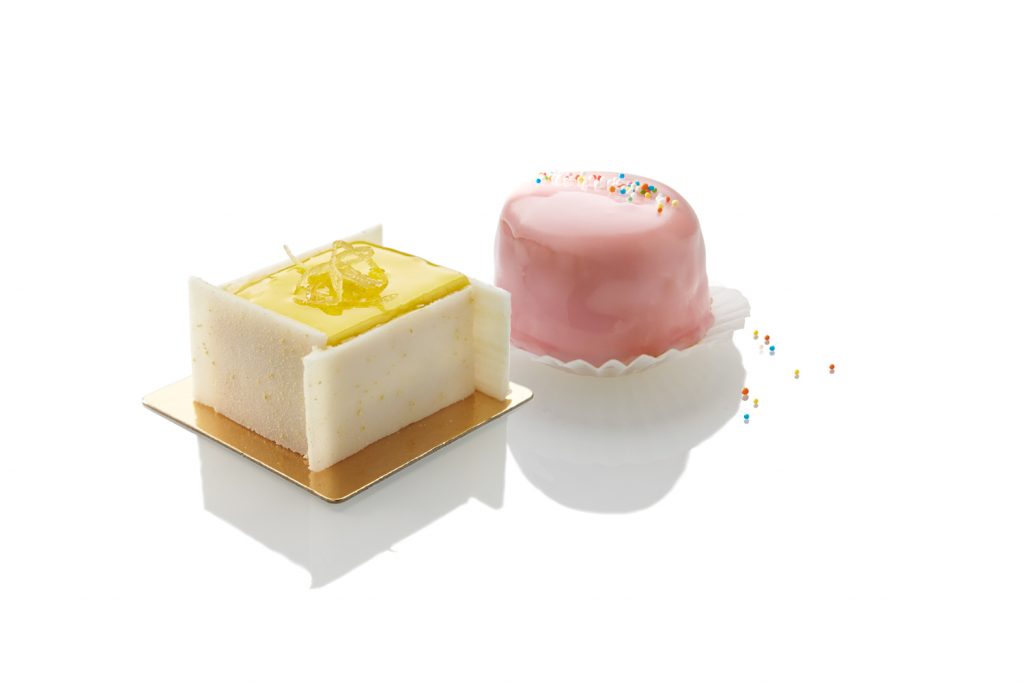 Kugler 1858
Punch cake covered with pink sugar glaze.
Mignon 2018
Butter-lemon sponge cake layers with lemon flavored butter cream, passion fruit and lemon pate de fruit and almond cake crumbs. Coated with lemon glaze, decorated with lemon confit.
Try our new offer which contains both Mignons!