Chef salad with smoked salmon
A medley of salad leaves, fresh beetroot, smoked salmon, toasted quinoa, balsamic vinaigrette
4250 Ft
Gerbeaud salad with chicken breast
Lettuce leaves with balsamic vinaigrette, fried chicken breast medallions, grated cheese and bread chips
4250 Ft
Goat cheese and beetroot salad
A medley of salad leaves, fresh beetroot, toasted walnut and quinoa and goat cheese, served with balsamic vinaigrette
3950 Ft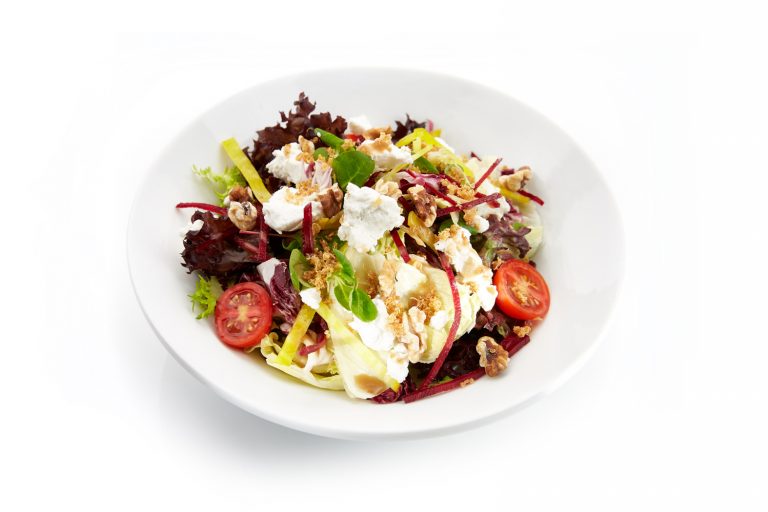 Buffalo mozzarella salad
Buffalo mozzarella, cherry tomatoes, homemade tomato marinated with balsamic vinegar, fresh basil, pieces of buttered toast, green salad
(vegetarian)
3950 Ft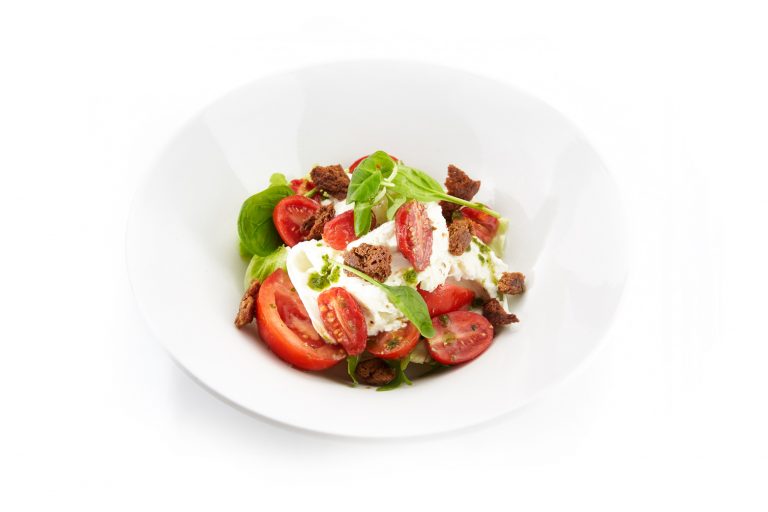 "LÁNGOS" WITH DIPS
Hungarian deep fried dough with smoked aubergine cream, cumin and beer flavoured camambert cream, sour cream and bacon dip.
3550 Ft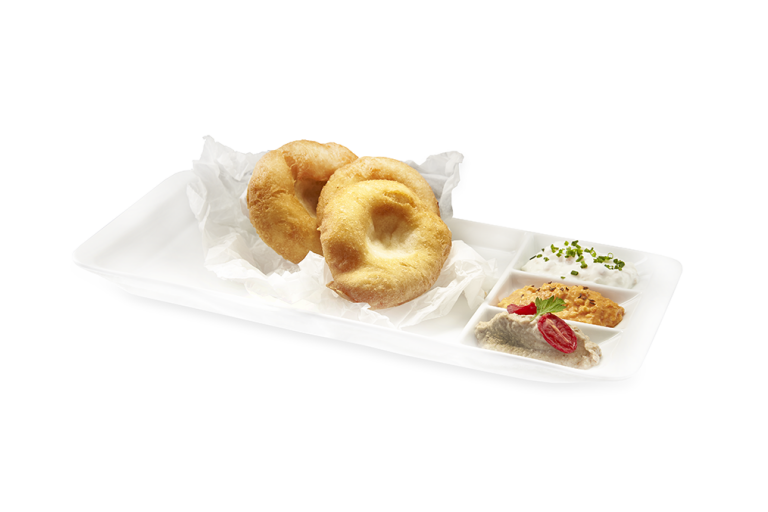 GERBEAUD GOOSE LIVER WITH FIG CHUTNEY
Goose liver paté, grilled fig, spicy fig chutney, butter fried brioche.
4690 Ft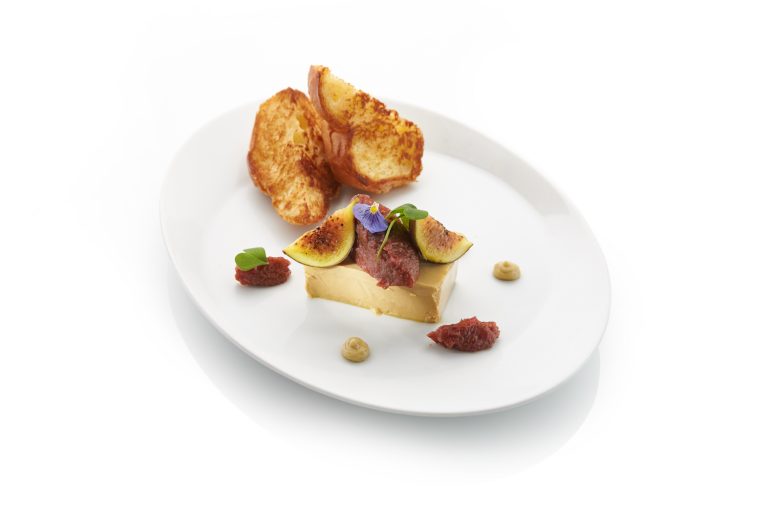 COLD SAMPLER OF LOCAL DELICACIES
Matured mangalica clod, mangalica ham, gray cuttle salami, mangalica sausage, duckliver paté, rilette, Pálpuszta cheese, cheese cream with cumin, marinated red onion, fresh veggies, cornichons.
4490 Ft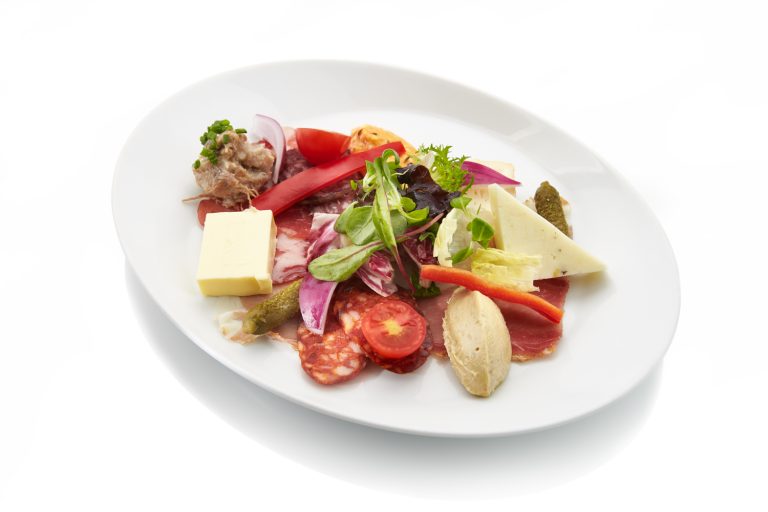 Grilled ham and cheese sandwich
Homemade white baguette with Béchamel sauce, cooked ham, dijon mustard, spring onion, melted Emmental on top, served with balsamic vanigrette salad, cherry tomatoes and pickles.
3550 Ft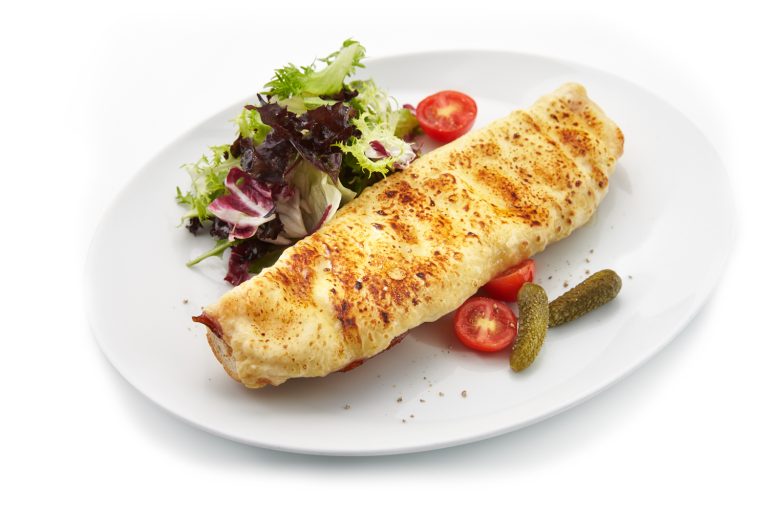 Sausage sandwich
Olive oil roasted homemade bread, romaine lettuce, tomato, cabbage salad with horseradish, Hungarian grilled sausage, marinated red onion, sweet mustard, roasted spring onion.
3950 Ft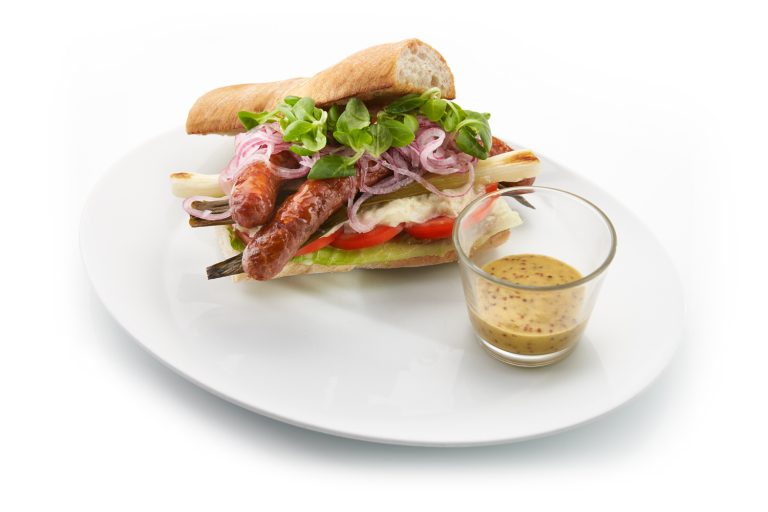 Club sandwich a'la Gerbeaud
Parmesan coated chicken breast fillet, hard boiled egg, crispy fried bacon, tomato, lettuce, remoulade dressing, potato chips and cornichons on multi-grain bread from our bakery.
5250 Ft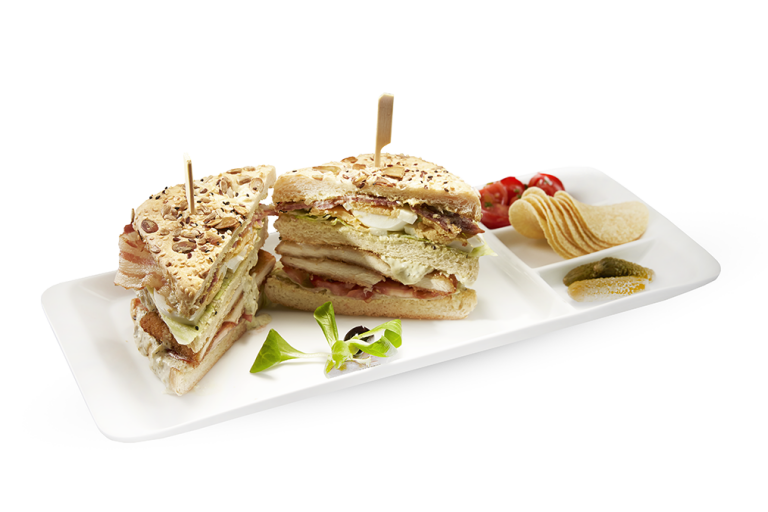 Gerbeaud burger
Homemade toasted butter bun, grilled beef patty, fried bacon, Comté cheese, sweet mustard, romaine lettuce, onion jam.
4950 Ft