Fish and chips
Pan-fried catfish with panko bread crumbs, sweet potato chips, remoulade dip.
5390 Ft
Grilled salmon with cauliflower varieties
Grilled salmon, cauliflower purée, roasted cauliflower, roasted carrot, roasted peanut, lemongrass sauce, spice oil
(gluten free).
5890 Ft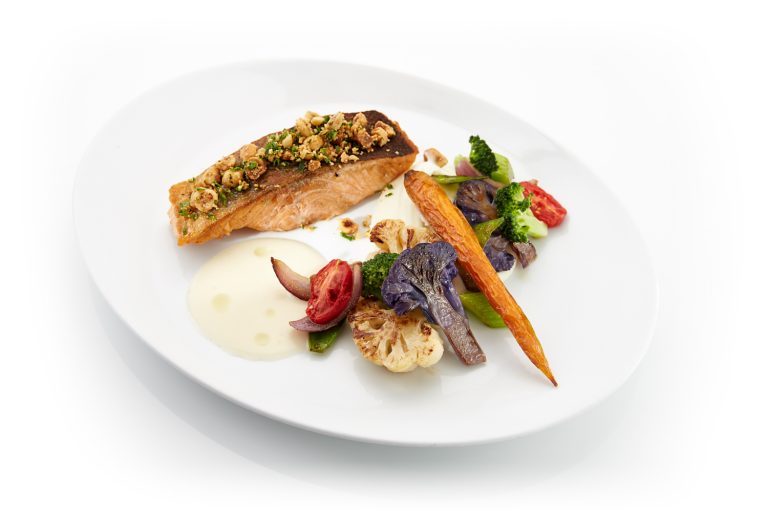 Chicken breast with vegetable purée
Chicken breast, chicken jus, pumpkin purée, roasted mushrooms, crispy chicken skin
(gluten free).
5390 Ft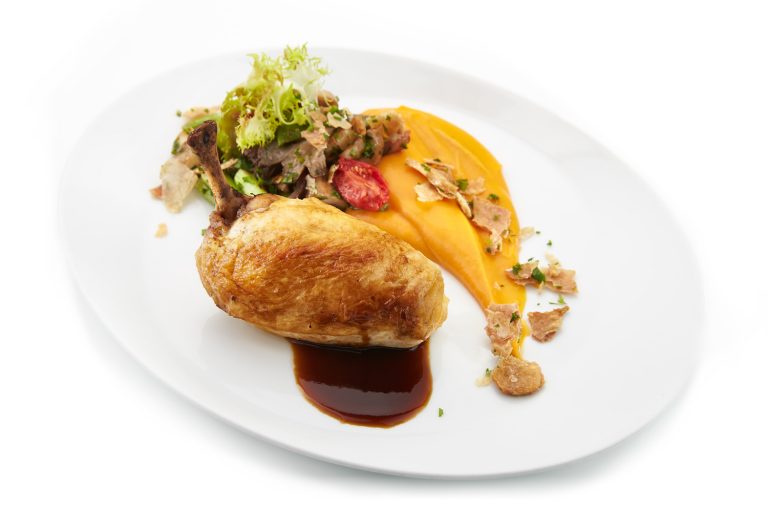 Mangalica pork chop with vegetable variations
Roasted mangalica pork chop, pickled yellow pea purée, fried red bell pepper, lentil salad, fried onions.
5390 Ft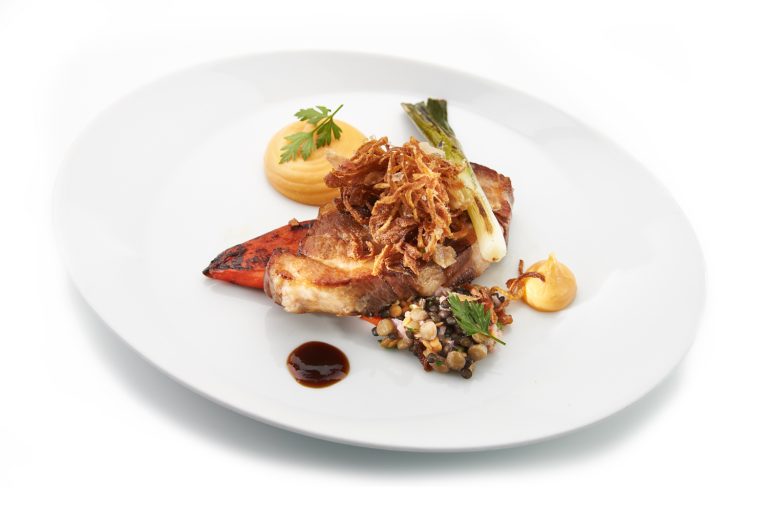 Wiener schnitzer with warm potato salad
Breaded pan-fried veal cutlet, potato salad, pumpkin oil, lamb's lettuce, mustard vinaigrette, lemon, pickled red onion.
6250 Ft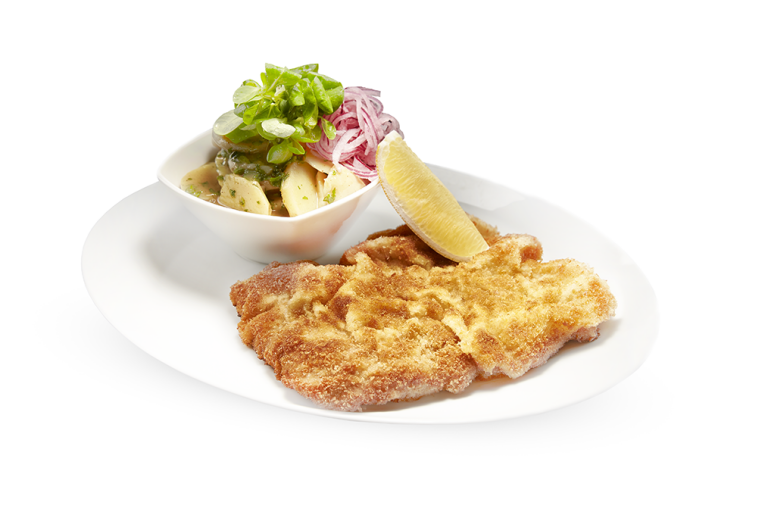 Homemade potato gnocchi with porcini
Homemade roasted potato gnocchi, porcini sauce, roasted seasonal mushrooms, spinach leaves, roasted seeds, dried tomatoes, soft goat cheese
(vegetarian).
4450 Ft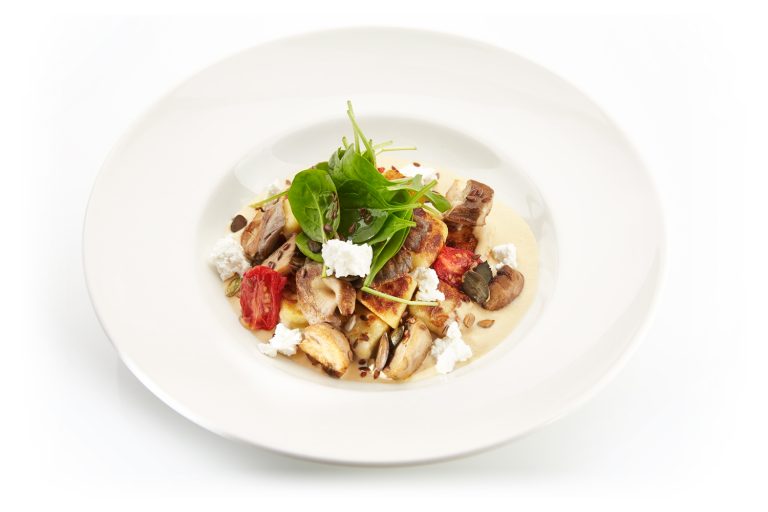 Tagliatelle with tomato sauce and parmesan
Homemade pasta, tomato sauce, dried tomatoes, parmesan, arugula
(vegetarian).
4450 Ft