Wedding cakes
When it comes to the big event, to our own wedding, we would like everything to be dressed up, we want every little detail to reflects our happiness perfectly, indeed the wedding cake. It should wow the wedding people while expressing the love between bride and groom. The second sweetest moment – after the wedding kiss – is when wife and husband cut the wedding cake together. We believe that every couple has a dream cake.
We gladly create your cake not only for wedding, but also for special occasions, events, birthdays, even for Christenings. Our confectioners actualize what you have dreamed of.
We would like to offer our help with our exclusive cake sortiment. Experience has shown that cakes on stands are much more popular, although the modern single cakes of the Gerbeaud Café can be also found in our collection, like the Royal chocolate.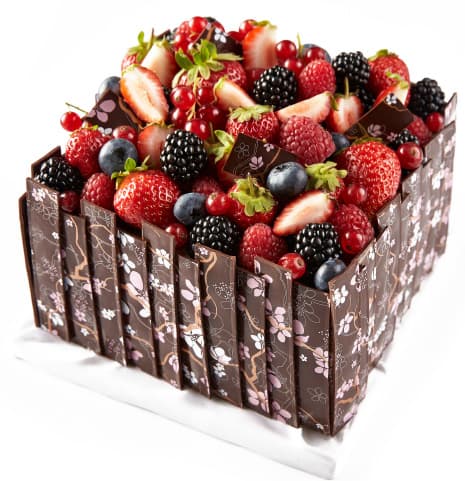 cake flavors
GERBEAUD CHOCOLATE
Esterházy
Stefánia (DOBOS CAKE, WITHOUT CARAMEL TOPPING)
FRUITY COTTAGE CHEESE
HAZEL-TRUFFLE
Sacher
CHESTNUT
Recommended covers:
ALMOND MARZIPAN (ALMOND FLAVOUR, BURST WHITE COLOUR, HARD COVER)
SUGAR MASS (SWEET VANILLA FLAVOUR, WHITE COLOUR, RUGGED COVER)
BUTTER CREAM (VARIABLE IN FLAVOUR, COLOUR AND COVER)
CHOCOLATE VELVET OR SPRAY (DARK-, MILK-, AND WHITE CHOCOLATE FLAVOURS, FLAT COVER)