1858 NEAPOLITAN
Or Noir 71,9% dark chocolate, 12 pieces Shelf life: 12 months
1858 Ft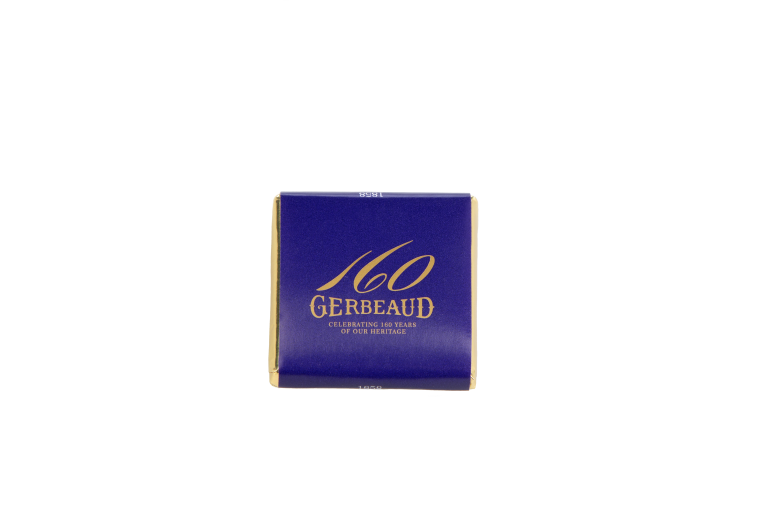 1858 MINI BAR
Or Noir 71,9% dark chocolate Net weight: 13,5 g, Shelf life: 12 months
390 Ft
1858 CHOCOLATE BAR
Or Noir 71,9% dark chocolate Net weight: 75 g, Shelf life: 12 months
1858 Ft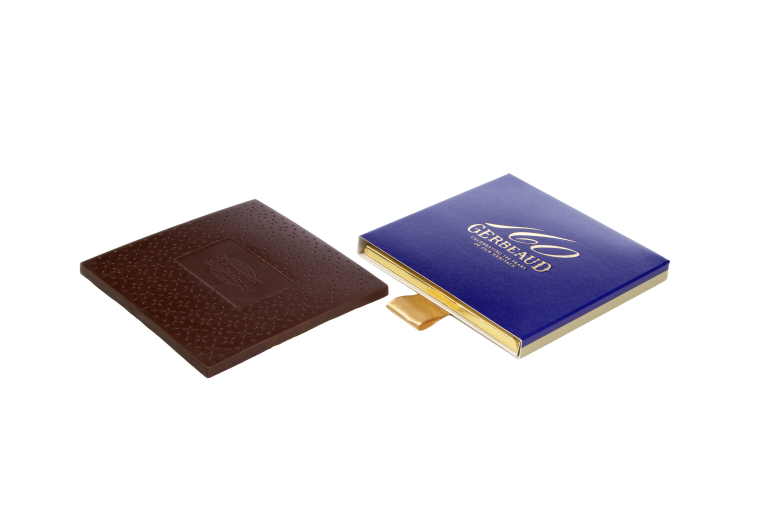 1858 BONBON 3 PIECES
Chocolate ganache made of blood peach jelly in dark chocolate corpus layered with crunchy salt crystalline pecan praline. Net weight: 33 g (3 pieces), Shelf life: 3 weeks
990 Ft
1858 BONBON 6 PIECES
Chocolate ganache made of blood peach jelly in dark chocolate corpus layered with crunchy salt crystalline pecan praline. Net weight: 66 g (6 pieces), Shelf life: 3 weeks
1690 Ft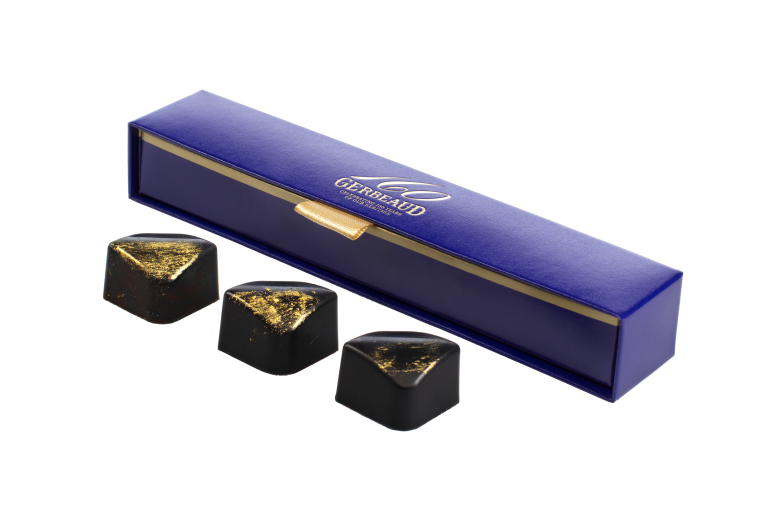 GERBEAUD 160 CAKE
On the occasion of our 160th birthday the GERBEAUD 160 CAKE was born, using the Cacao Barry Or Noir - 71,9% minimum of cocoa – dark chocolate, developed exclusively for Gerbeaud Café. The base of the cake is a cocoa buttery sponge with a caramelized dark chocolate mousse with blood peach gel layers, salt crystalline pecan roast, green walnut purée and dark chocolate frosting on top.
4160 Ft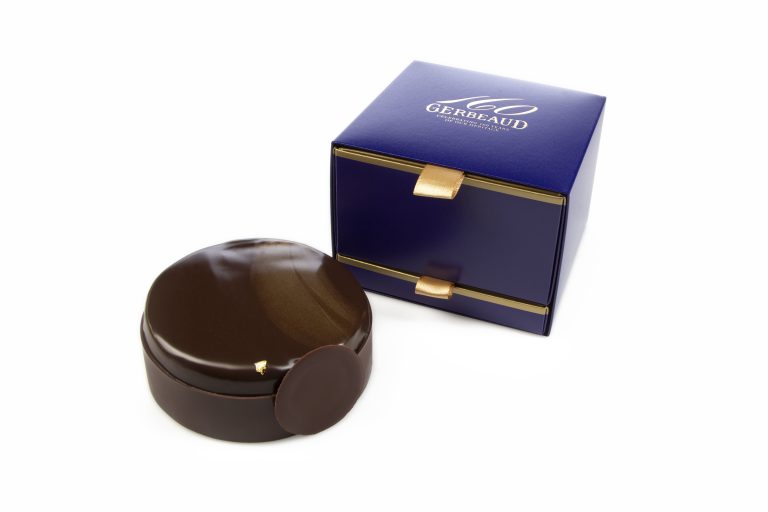 Diplomat puding '2018'
French linzer based, fruit filling and vanilla cream layered, rum punch-soaked sponge cake with almond crisps and milky coating, which represents the innovation in Gerbeaud's offer.
2018 Ft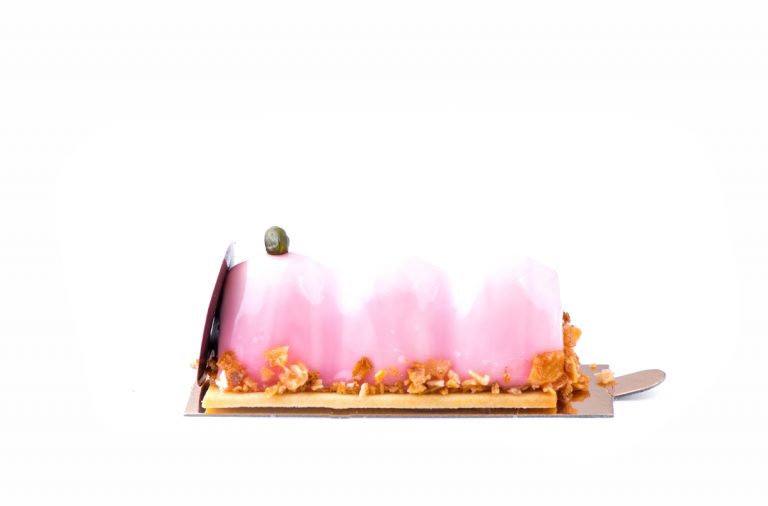 Diplomat puding '1858'
According to the original recipe Diplomat puding prepared with vanilla and rum flavored cream, sponge cake, almond slices and whipped cream.
1858 Ft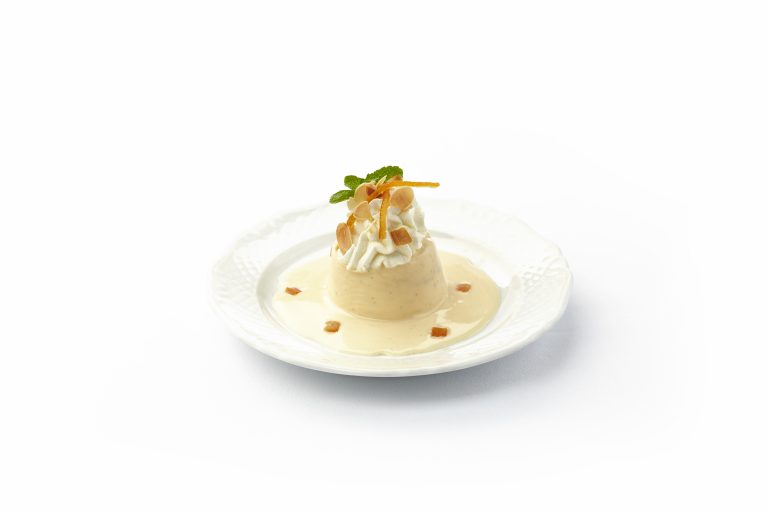 Goose leg '2018'
Chocolate mousse on cocoa dough with cognac cherry jelly and cherry flavored marshmallows in the middle, topped with coca crumble and dried cognac cherry.
2018 Ft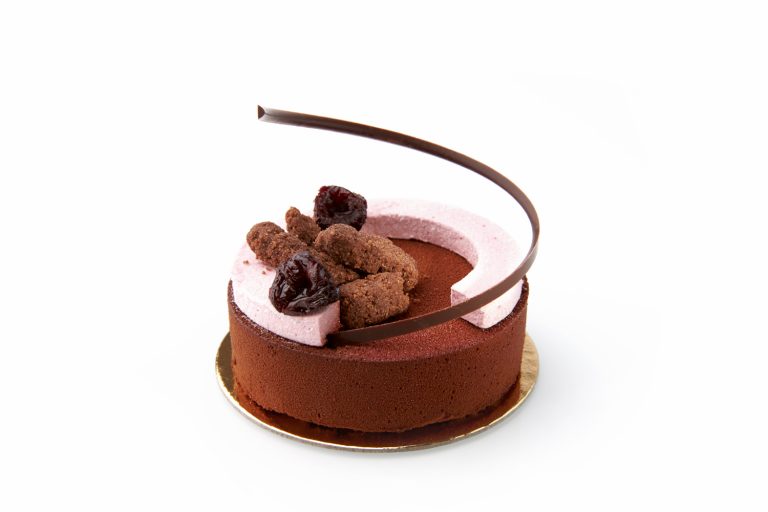 Goose leg '1858'
Cocoa sponge cake filled with parisian buttercream with homemade cognac cherry, covered with dark chocolate coating.
1858 Ft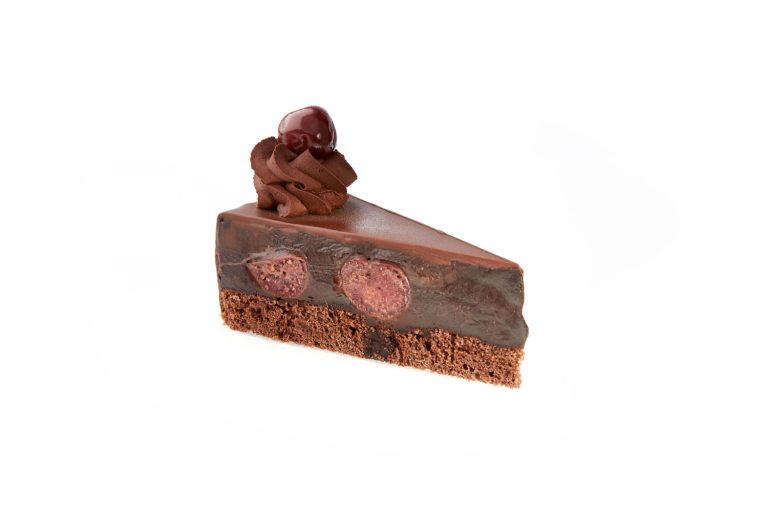 Cognac cherry dessert
Chocolate biscuit based chocolate mousse ball made from Valrhona dark chocolate with homemade cognac cherry pieces, with a piece of brioche with cognac at its centre, with glazed sour cherry coating and cognac cherry liquid that can be added into the dessert with a pipette.
2018 Ft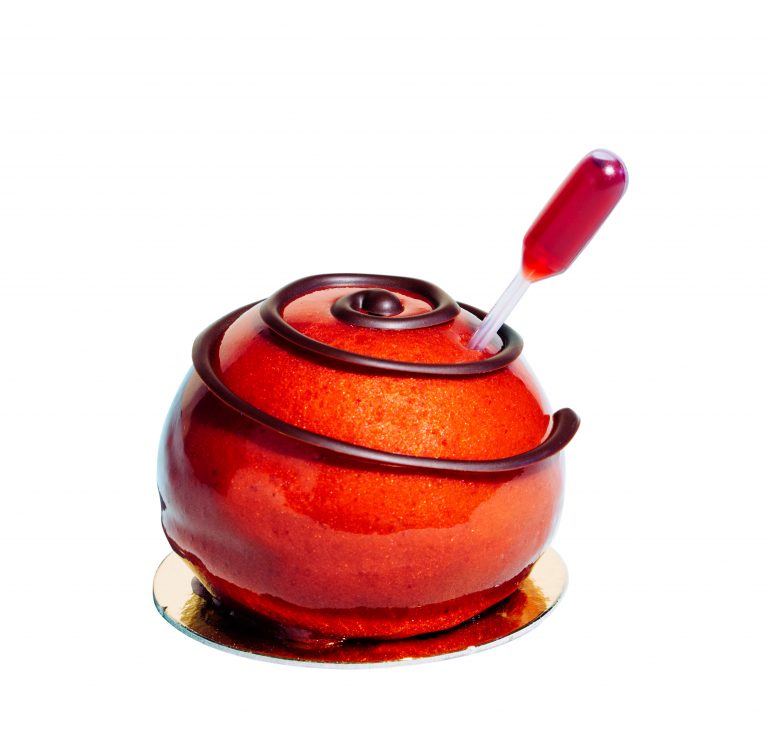 Cognac cherry anno
Cognac cherry bonbon, introduced to Hungary in the late 19th century by Émile Gerbeaud himself, is the real heritage of the Gerbeaud Café. The recipe is simple, its secret lies in high quality ingredients and craftsmanship. Sour cherries are kept in cognac for months, and then they are dipped in fondant and in dark chocolate several times before a 2-week aging process. During this period, dark chocolate solidifies, keeping its shape, and cognac is released from the sour cherry - the tiny dessert is ready.
1858 Ft